Community Empowerment
CEF was one of the first Ventures in my offices at the Franklin Innovation Center on Franklin Street which was the precursor to Launch Chapel Hill.
They have done,and are still doing, incredible things to serve the most vulnerable citizens in our community. They served roughly 1,000 people last year – I'm so proud of them, how much they've grown over the past few years and the impact they're having in our communities.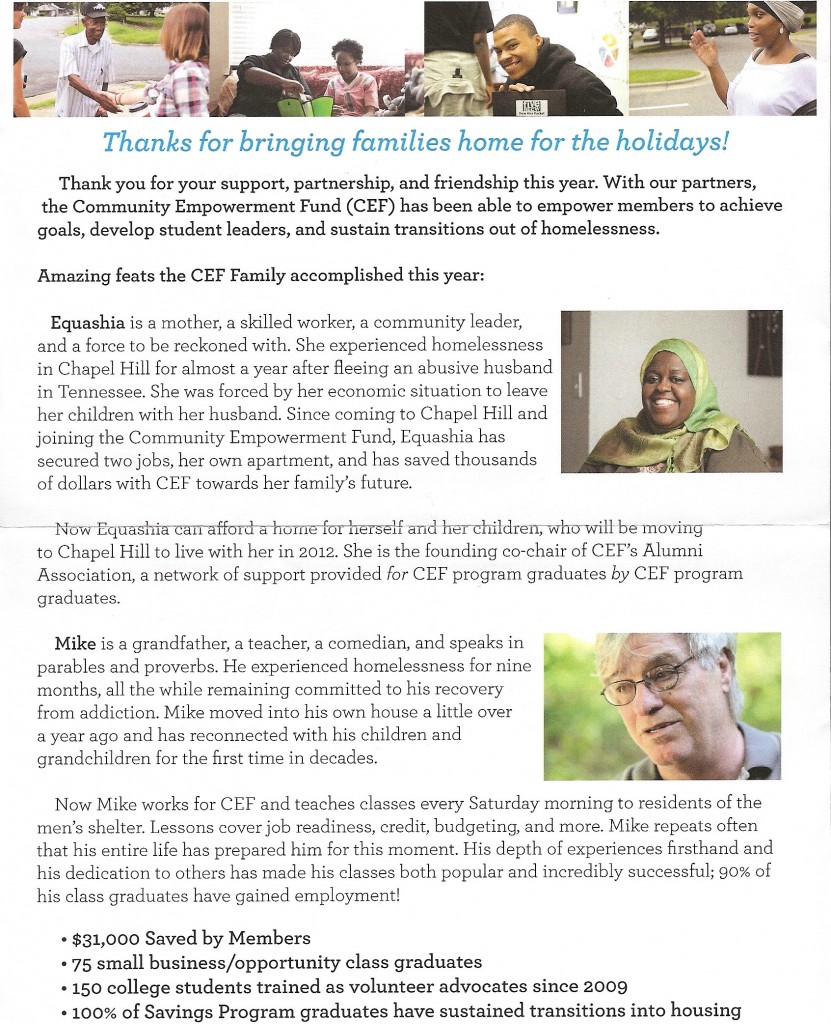 Community Empowerment Fund (CEF) is another incredible former UNC student-conceived venture which called the Franklin Innovation Center home!