Peni Dovi from Nadi, Fiji Island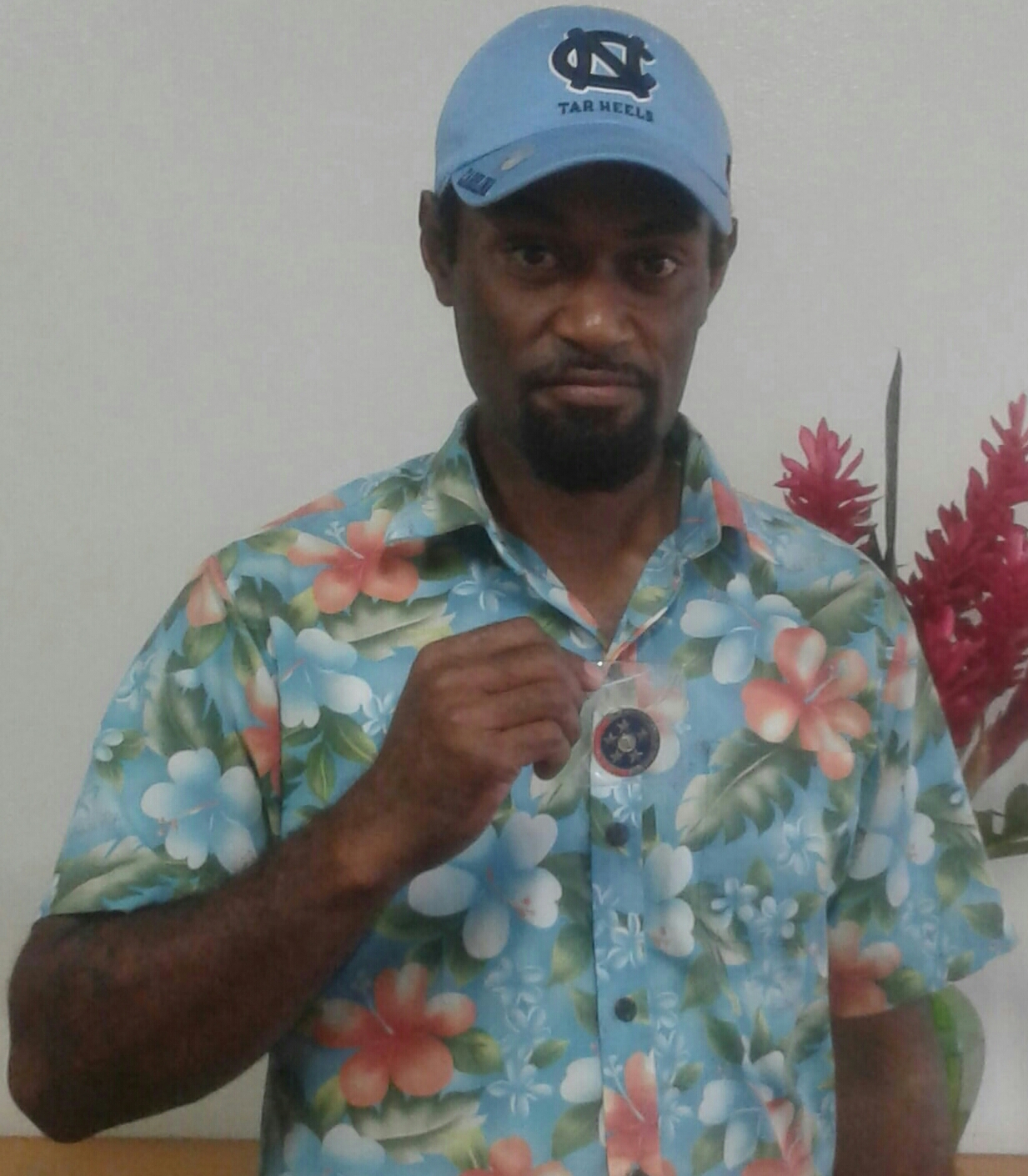 Bula!
On the 8th of March 2017 I was assigned to take a PRIVATE TOUR for a Half Day Village Tour to Nausori Highland a remote Fijian Traditional village just an hour drive from NADI town 900 meters above sea level. This medal was presented to me by the Man himself Jim Kitchen who was my guest for this Private tour this day.He presented this award to me with these beautiful blue North Carolina hat as his token of appreciation that he did enjoyed the day with me on this day.I'm quite impressed indeed when he presented me this great award as I had never been awarded with such award knowing that somebody whome I just quite insipired by his successful stories of life when I am reading through all his stories and what he has achieved and done all over the world with impoverished. I may say this Medal Of Honour Will mean Alot to me..Honestly speaking! Thank You! Thank You! It was indeed my Great Pleasure and Honour to be Mr Jim Kitchens Tour Guide on this day..He is really a down to earth and easy to talk to! I enjoyed our day together! Vinaka! Thank You!
Company: Rosie Holidays
Rosie is currently Fijis best Travel Company and our focus, vision, purpose as a team to maintain that in the next four years.