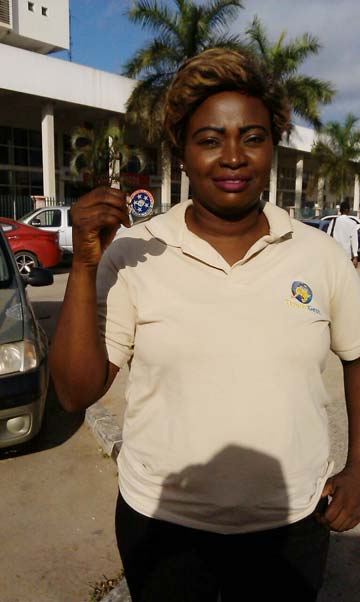 Laurinda Mafuta from Luanda, Angola
I work as Tourist Guide and I like to meet people from every corner of the world.
Receiving this Medal of Honor from Mr. Jim Kitchen was a fulfilment of what other tourists said, and this brought me very good hapiness and I was full of joy. It is good when one recognises you as being very important in what you do.
Thank so much once again Mr. Jim Kitchen.
Company: Travelgest
Translation and Interpretation Services as well Tour Guide