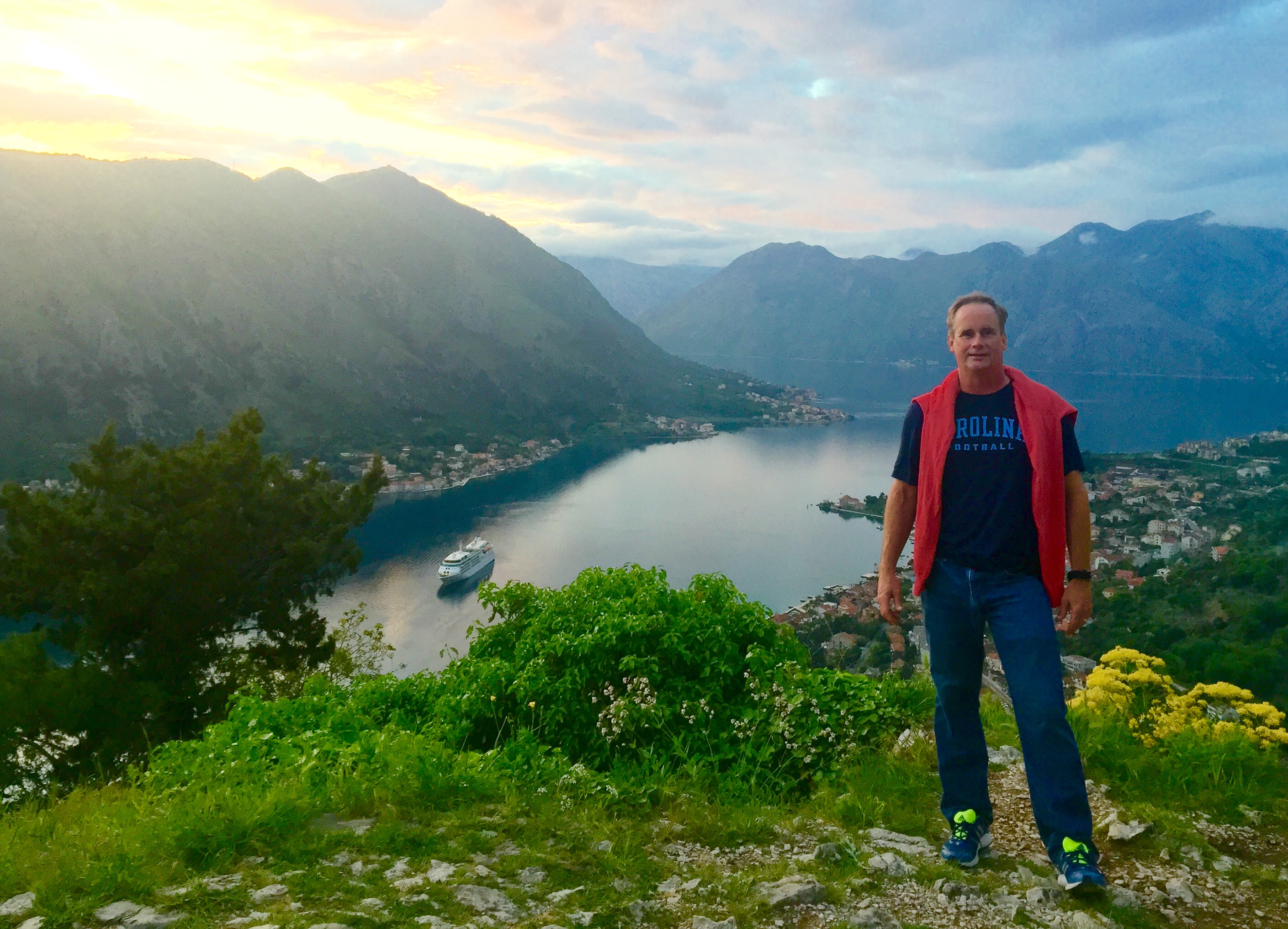 Despite being situated on the Mediterranean, Montenegro actually can be quite cold, with heavy snowfall in winter in the inland cities. The highlight of any trip to Montenegro is Kotor, an idyllic town on the Adriatic coast. This medieval old town has several ancient churches and some very cool architecture and wonderful restaurants. Loved Kotor … you will too!
Another must-see place is Sveti Stefan (St. Stephen) fifteen minutes away from Budva by car. It is a known favorite vacation spot for many celebrities and iconic figures, including Queen Elizabeth II and Marilyn Monroe!
The capital of Montenegro is Podgorica and the official language is Montenegrin. About 700,00 people live here. The dominant religion is Orthodox Christianity, divided between the Serbian Orthodox Church and the Montenegrin Orthodox Church. Islam is the largest minority religion.