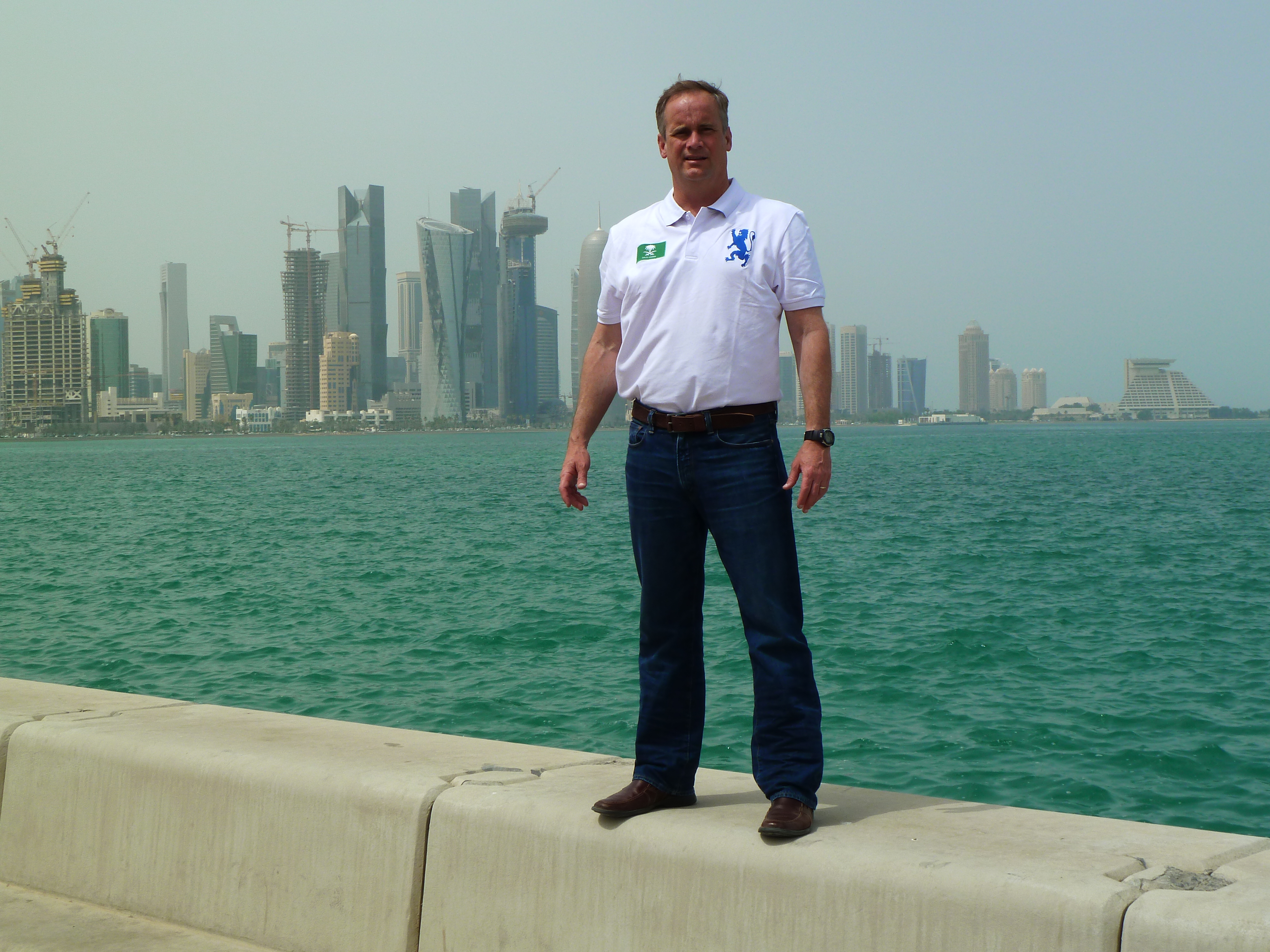 Country Information:
The capital of Qatar is Doha. About 3+ million people live here. The official state religion is Islam. Its official languages are Arabic and English, though Urdu, French, Malayalam, and Tagalog are also used. The top exports are petroleum gas and crude petroleum, bringing vast amounts of wealth to the country and rising the GDP per capita to the highest in the world with an estimate of $129,700 in 2016. The time zone is 7 hours ahead of EST.
One place worth a visit is the Museum of Islamic Art in Doha, filled with Islamic artifacts and history while exploring the calm atmosphere of the museum. The museum was built by renowned architect I.M. Pei, and is known for its geometric architecture. Also worth a visit is the sandy beaches of Khor Al Udeid, where travelers can ride camelback along the shoreline.
An interesting fact is that Qatar will be the first country in the Middle East to host FIFA in 2022, where it plans to build eco-friendly stadiums. Also interesting is that Doha has its own section of luxury living called Pearl Island, while travelers can see a strip of homes, restaurants, shops, and other luxury sites on an area of land shaped like a strand of pearls. This location used to be a pearl diving site, influencing its design.
Jim's Perspectives:
Let me begin by saying that I loved Doha.
This place has experienced rapid change, and the best thing about it is that the government invests and re-invests a lot of the oil and gas profits it receives back into the country. The government gives its citizens $350,000 homes, home furnishings, free education in great schools, and free health care.
Its cities are carefully planned with incredible projects being built to rival Dubai. The Amir has spared no expense to assemble a world-class orchestra, plowing billions into Katara, bringing western universities to Doha (including UNC).
Qatar is wary and distrustful of their large neighbor to the west (the Saudis). Why? Qatar has very large gas reserves, something that Saudi Arabia covets.
They are hosting the World Cup in 2022, and major transportation, infrastructure, rail, road, hotel, and construction projects are underway. However, while lots of new is being built, the old souq is the best in the Middle East.
In 2012, I stayed in the Kempinski hotel which was fantastic. I upgraded to a 4BR suite, with a W/D, and it was heavenly!
Best things to do here:
Take an evening stroll or run along the Corniche
Check out Katara beach and do some watersports
See the symphony or opera
Go dune bashing
Go for a swim in the Persian Gulf
Visit the old Souq Watif, haggle for 25-40% off retail
Note: I visited Doha again in 2019 and the construction was insane! New developments and oceanside mansions everywhere – – this is definitely a country on the rise!