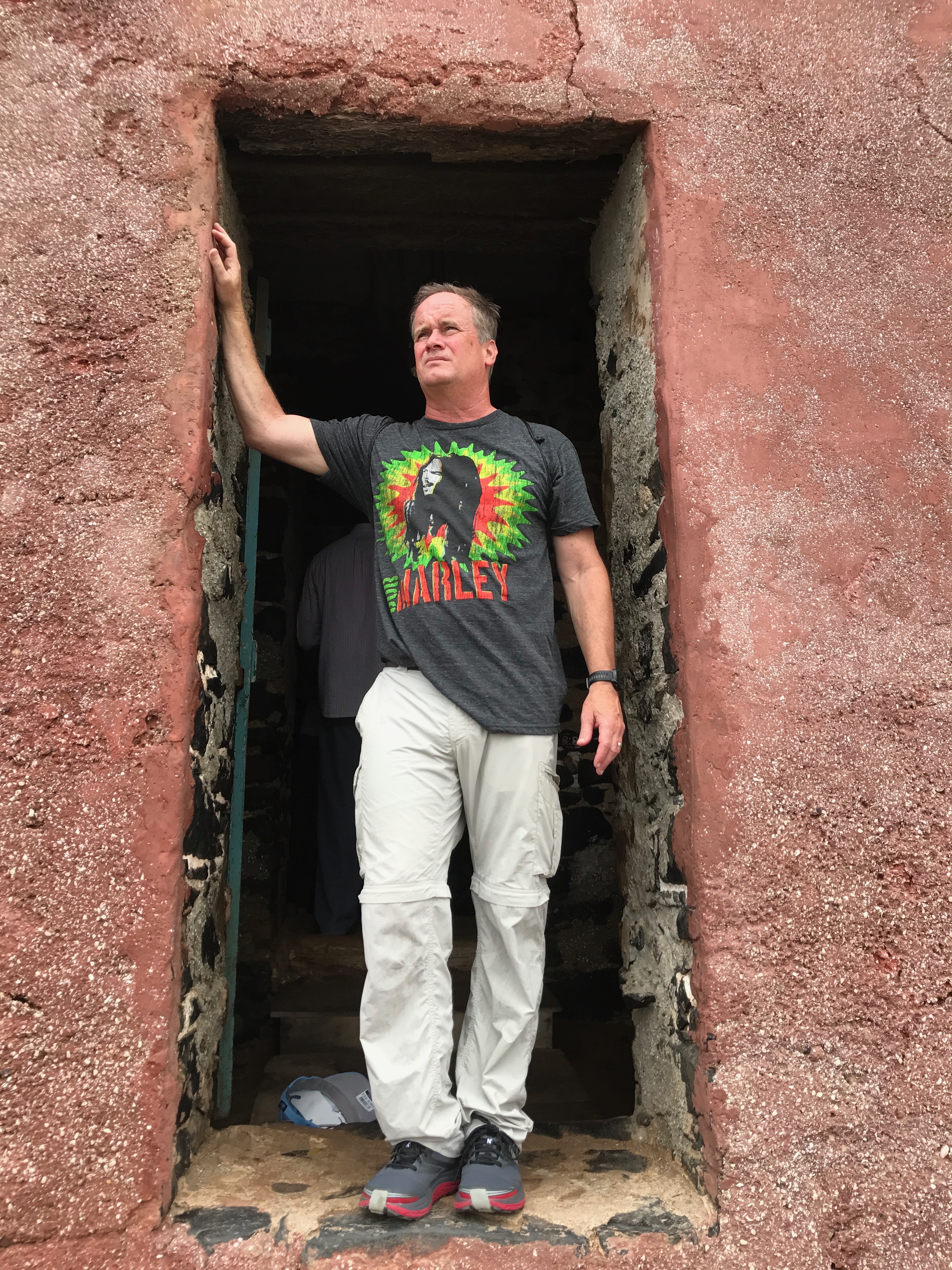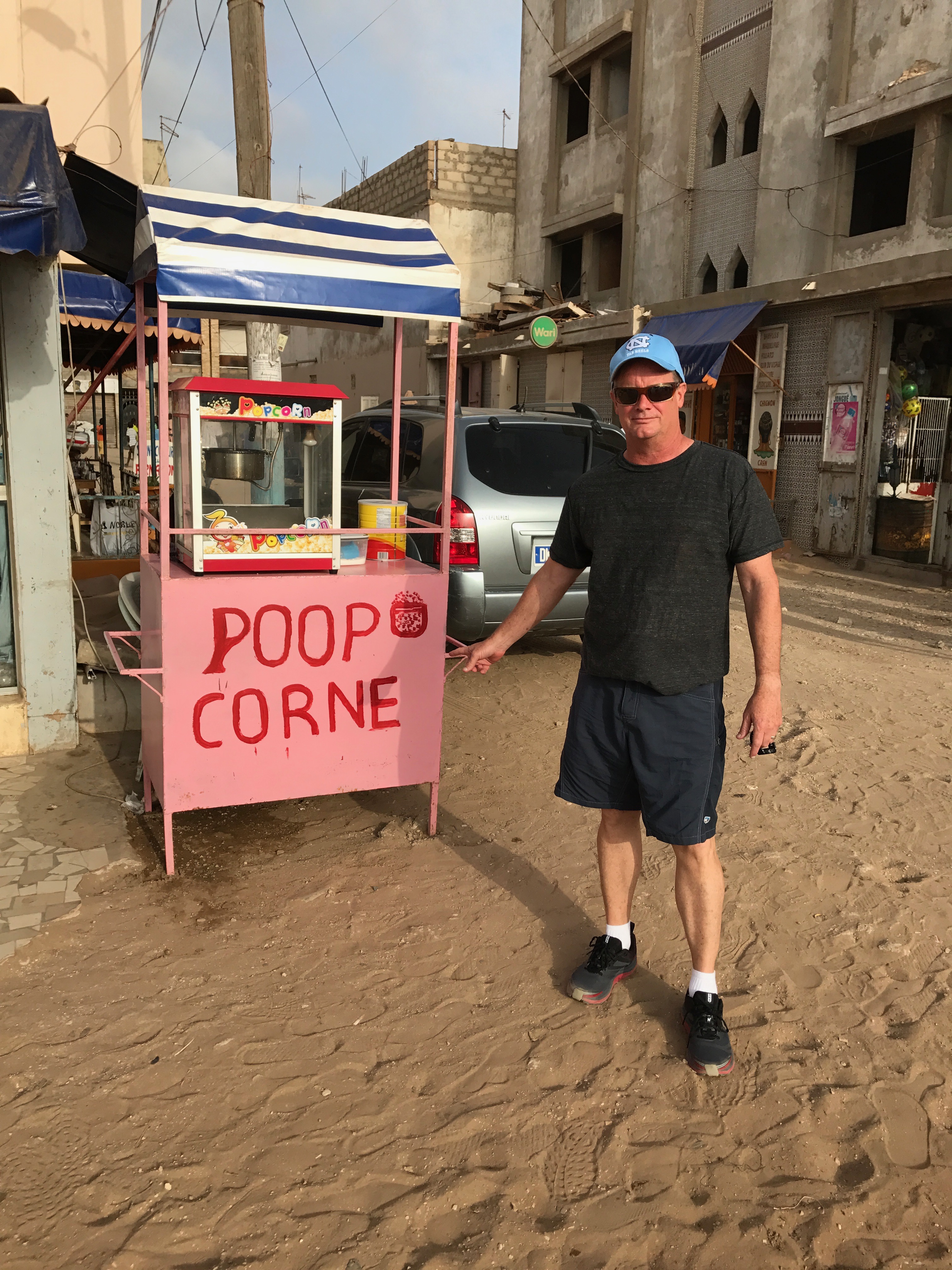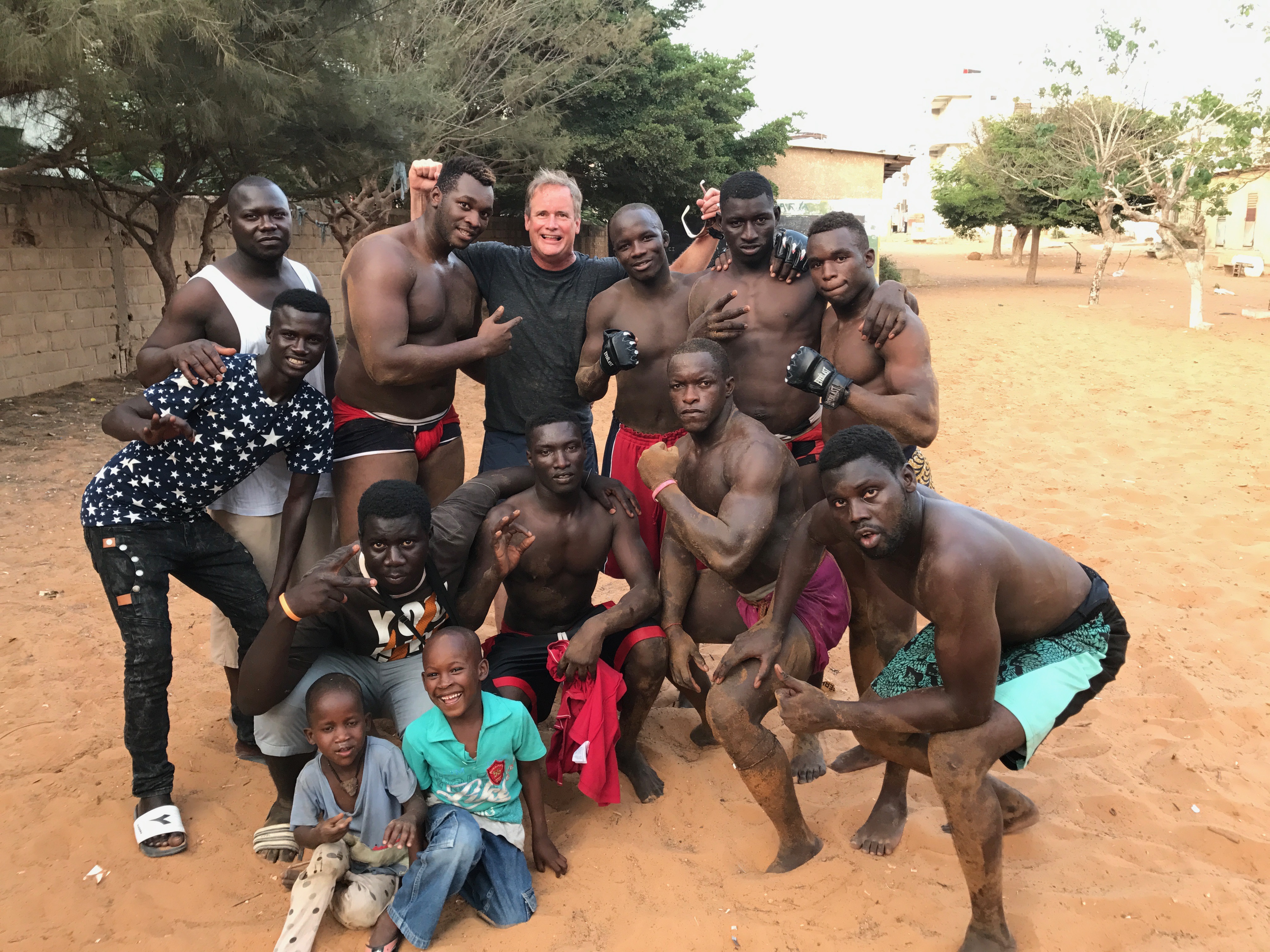 Jim's Perspectives:
Took off from Tome, flew to Brussels and then arrived in Dakar about 10 hours later. It's a bustling city, a non-descript industrial city at first glance. But often a good nights rest out the Radisson Blu (Dakar's finest water front resort). I saw Dakar in a new light. Dakar should be regarded as the "City of Exercise" as there are tens of thousands of Senegalese crowding the beaches, sidewalks and street-side gyms before and after working hours. Boys, girls, grandpas, you name it—they're everywhere running, doing calisthenics, playing soccer, etc. needless to say, I saw few obese people in Senegal during my time there.
Had an opportunity to train with the Dakar wrestling team and had a chance to try my newly-learned skills.
One of the most sobering experiences was going to Goree Island to learn more about the slave trade. The trans-Saharan slave trade was started by Arabs exporting Africans to the islands of Zanzibar and Mauritius. The trans-Atlantic slave trade started in 1536 when European powers needed a cheap labor service to exploit their new discoveries in the Americas. 500k slaves were sent to Europe, 5 million to Brazil, 5 million to the Caribbean, and 500k to Jamaica and North America.
This is a friendly place. Upon arriving at the airport I was welcomed with a "thumbs up U.S." by the border agent and felt completely safe jogging in the evening and morning hours. While you're there, don't miss the beaches in the northern section of Dakar and extend 162 miles to St. Louis.
Ended my stay in the far south of Senegal, in Ziguinchor (or 'Zig' to locals). The highlight of my tour around the place was playing football with some of the locals. Stayed at the Hotel Kadiandoumagne, which is a lovely 3 Star hotel on the river. The restaurant served up some great food and the ambiance couldn't have been better, but be prepared to lather on the insect repellent because if you don't the might carry you off. I felt like the "terminator" in my hotel room, offing at least 50 mosquitoes before turning off the lights and carefully enclosing myself in the mosquito netting.