Bosnia and Herzegovina
Key Country Facts
Population: 3.9 million
Historical & Interesting Facts:
The 1984 Winter Olympics was held in the capital city, Sarajevo.
Top Activities and Places to Visit:
Old City of Mostar, Stari Most, Jajce, Neretva River, Vlaŝić, River Sana
Other Information:
Major exports: metals, energy, textiles, and furniture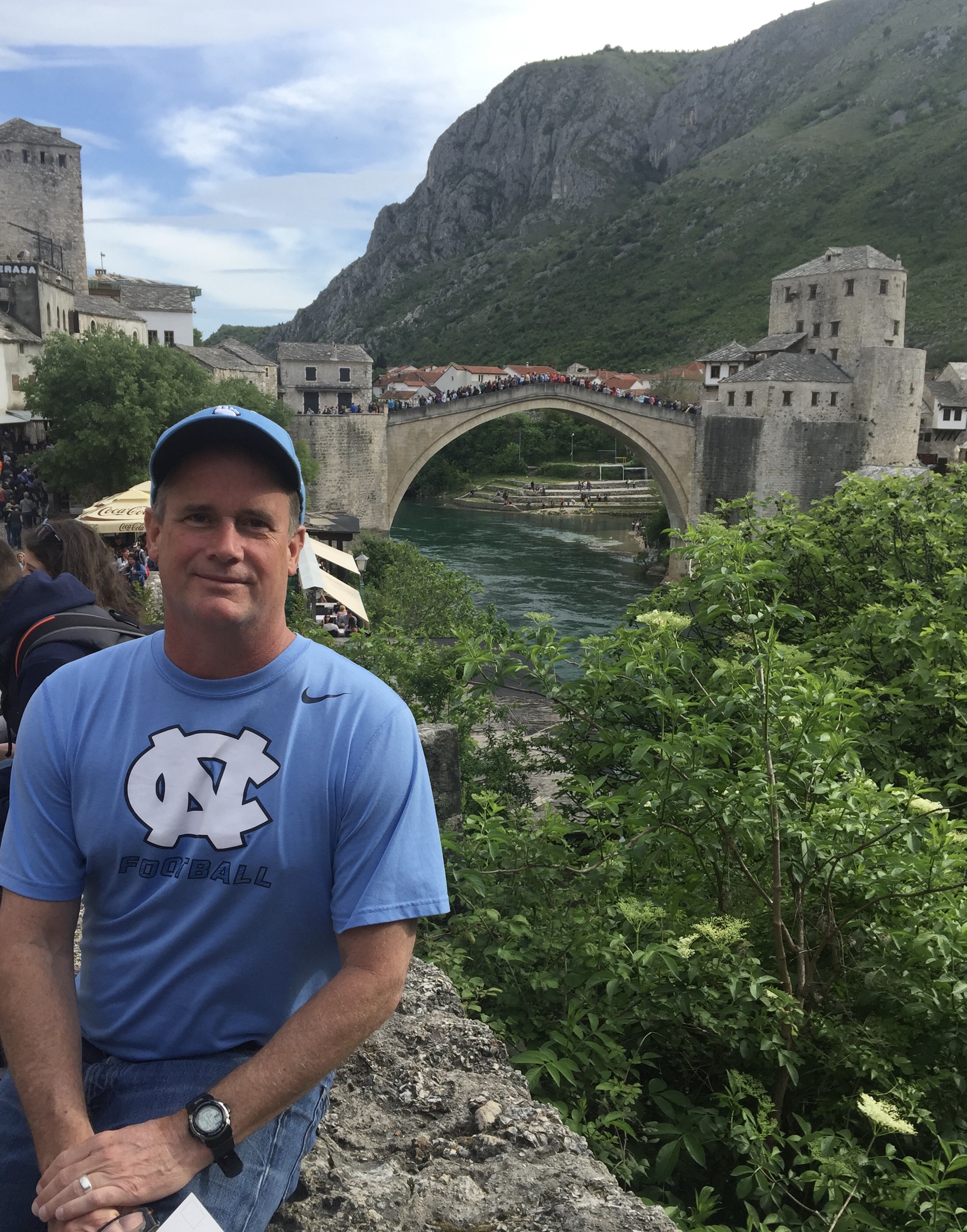 Kutrubes Travel planned an exquisitely complicated tour for me through "eastern" Europe, helping me to make the most of seeing the highlights of these countries in the most meaningful way, without just zipping through.
I started out in Romania, flew to Bulgaria, then drove through Serbia, next to Macedonia, Kosovo, Albania, Montenegro, Croatia, Boznia-Herzegovina, Slovenia, and ending in Venice, Italy.
For me the highlight of visiting Boznia-Herzegovina was visiting the historic Old City of Mostar to see the Stari Most, the Old Bridge, known for its renowned architecture. The bridge, a masterpiece of Ottoman Turkish architecture, was commissioned by none other than Suleiman the Magnificent. It was originally built in 1566 and was one of the most important Bosnian landmarks. However, it was completely destroyed by Croatian armed forces on November 9, 1993. After the end of the Bosnian War, the bridge was reconstructed from 2001 to 2004. Many of the original stones were salvaged from the bottom of the river.
One fun fact about Bosnia & Herzegovina is that the 1984 Winter Olympics was held in the capital city, Sarajevo! Another fun fact is that the county is nicknamed "The Heart Shaped Land" because its geographic shape looks like a heart.
In Bosnia & Herzegovina there are approximately 3.9 million people living here. The capital city is Sarajevo. Here the official languages are Bosnia, Serbian, and Croatian. The majority of the population practices Islam while the minority practices Orthodox Christianity.