Brunei
Key Country Facts
Population: 400,000
Historical & Interesting Facts:
Brunei has one of the highest standards of living on the globe due to its wealth from gas and oil sales. Another unusual fact is that, as of 2014, it is the first East Asian country to adopt Islamic sharia law. As such, Brunei is ruled by a Sultan in an absolute monarchy.
This tiny nation on Borneo island (near Malaysia) was founded in 1984. The capital is Bandar Seri Begawan and the population is around 400,000 people (as of 2016). Brunei is 12 hours ahead of EST. Its main exports are oil and gas, bringing in vast wealth. Eco-tourism is also a growing source of income. The main languages are English, Chinese, and Malay, and the main religions are Islam followed by few Christians and Buddhist. The climate is tropical and humid with heavy rainfall, but the dry season is extremely hot, with temperatures up to 100 degrees.
Top Activities and Places to Visit:
Brunei is filled with things to do from admiring architecture and history in temples and museums to relaxing in local parks.
Hotel(s) I Chose: The Empire, one of the finest I've stayed in across the world, rivaling even Dubai's Burj Al-Arab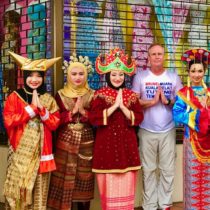 I was incredibly fortunate to be in Brunei on its National Day, celebrating its (33rd) independence from Britain in 1984. Its downtown streets were lined with 33,000 members of the military and students from schools from all over the country. I got a chance to see the Sultan himself as he drove by in his swanky white Rolls. (Picture of parade + picture with girls at parade)
This tiny country, barely the size of Delaware, is a magnificent gem. After being here, I have to say I'm shocked by Trip Advisor's ho-hum guest reviews of the place … because I LOVED my time here. For a small country, it has it all.
Let's start with my hotel, The Empire. Wow, just wow. Certainly one of the finest I've stayed in across the world, rivaling even Dubai's Burj Al-Arab. The lobby was spectacular, the rooms facing the South China Sea were warm and inviting, food was wonderful, but the pool/beach area was like something I've never seen: the pool from end-to-end must've been ¼ mile long.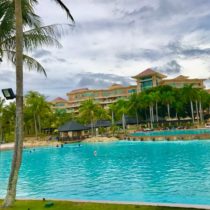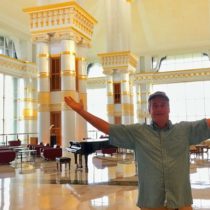 Brunei's highways were filled with bikers and runners, and on Sundays they devote entire lanes to sporting activities. The water village, sitting on stilts across from downtown, is a fascinating collection of 33 villages of fishermen, complete with restaurants, markets, schools, mosque, etc. Although I didn't go on one, the jungle tour is supposed to be wonderful, as is the scuba diving.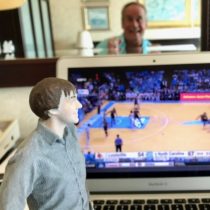 Brunei is a very upscale, energy-rich monarchy on the northern part of Borneo. Oil and gas exports make up 65% of its GDP, with most going to Japan. It's GDP is the 4th highest in the world, and as such, its citizens enjoy free medical care and education (through college), and pay no income tax. Speaking of education, many expats teach in schools throughout the country, and most (96%) children in Brunei are literate and speak British English.