Uganda
Key Country Facts
Population: 40 million
Historical & Interesting Facts:
Uganda is nicknamed the "Pearl of Africa" as described by Winston Churchill in his 1908 book entitled, "My African Journey".
Top Activities and Places to Visit:
Bwindi Impenetrable National Park, Murchison Falls National Park, Uganda Museum
Other Information:
Major exports of Uganda include coffee, fish, tea, cotton, flowers, horticultural products, and gold.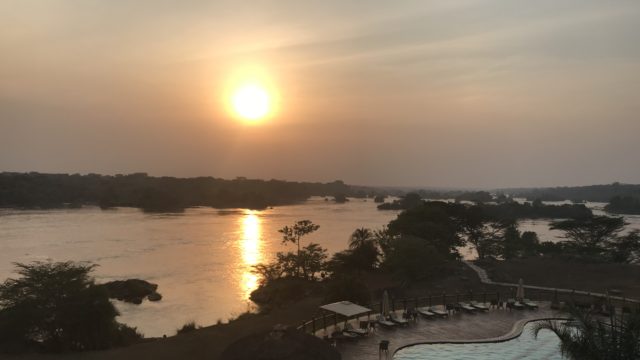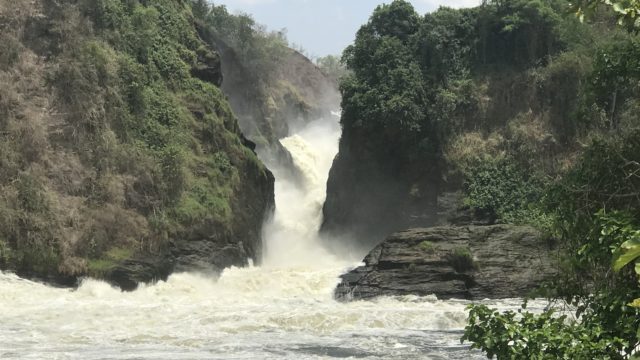 Country Information:
The capital of Uganda is Kampala. There are approximately 40 million people living here. The official language of Uganda is English with Luganda also widely spoken. The majority of Ugandans practice protestant Christianity. The time zone is 7 hours ahead of EST.
Uganda is known for its scenic landscapes and diverse wildlife. When visiting, one should take a trip to Bwindi Impenetrable National Park. This mountainous park is home to the critically endangered mountain gorilla which feed on roots, leaves, and fruits from the biodiverse flora in the park. Also of interest is Murchison Falls National Park, known for its breathtaking waterfall. Here visitors can see elephants, hippos, chimpanzees, and the rare shorebill stork. History buffs would enjoy a gallery walk in the Uganda Museum located in the nation's capital of Kampala. The museum is home to ethnological exhibits, natural-history and Ugandan heritage and culture.
Jim's Perspectives:
Seeing most of Africa prior to visiting Rwanda was eye-opening, given the progress Rwanda has made since the Tutsi genocide of 1 million people in 1994, only 25 years ago. Viewing Uganda through that lens was poignant. Uganda has so much, yet so little. It has oil, minerals, lots of freshwater, enormous lakes (Lake Victoria) serving as the source of the White Nile, and incredible tourism possibilities with half of the world's gorilla population and all the big five (elephant, Buffalo, rhino, leopard, lion). Ugandans often compare themselves to their southern neighbors, and rightfully so. They under-perform as do most other African countries in comparison to Rwanda.
Look, the bottom line is Rwanda's leaders serve its citizens and sadly most other countries governments do not. As a result, Uganda's transportation infrastructure, literacy rates, infant mortality, healthcare system, life expectancy and even their tourism offerings all pale in comparison to other better managed countries. They are so close-this country could be one of Africa's power houses if it got its act together.
Speaking of transportation and travel visitors should not visit Kampala, not because it's dangerous, but because it will take 3 to 4 hours to get there one way. The road to Kampala via Entebbe (where the airport is) is only 50 km or so, however they are clogged with traffic. This is the worst traffic in the world, much worse than Bogota, Colombia. They have built an expressway to downtown, however most locals will not be able to afford it. This has a significant impact on tourism here. In Rwanda, a visitor can fly into Kigali, drive two hours to Volcano National Park, overnight in five-star lodges and see gorillas the next morning. This is not so when you go to Uganda. After flying into Entebbe, one needs to drive nine hours or arrange a charter flight to the Impenetrable Forest, where they only have one habituated gorilla family. Similarly, if one wants to see the Big 5 or Murchison Falls, they'll have to fight with Kampala's traffic and drive another 5 to 6 hours – sigh.
The animals at Murchison National Park were OK, not great. However, along the Nile River heading towards the Falls they were spectacular. Loads of elephants, giraffes, hippos, and large crocodiles. Then you get to the famed Falls. You can see why Hemingway, Churchill and others loved them. They were so powerful and majestic. Hiked up from the river to the top of the "cauldron", which was rigorous but fun.
Stayed at the Chobe Game lodge on night one, which was fantastic, with a spectacular and expansive view of the Nile. Also stayed at The Protea in Entebbe, which was luxurious. My guide couldn't have been better.
Overall, I loved my time in Uganda and felt that sense of loss when leaving, which means it's a place where I loved visiting.