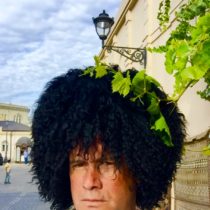 Country Information:
It is in the epicenter of the Asian trade routes. The Caspian Sea dominates the landscape and has a significant impact on the country's temperate climate
Sleek city streets with opportunities for shopping
Yet this country fought a brutal conflict with Armenia ( 2020 Nagorno-Karabakh war), with a huge human and emotional toll
Here are the top things to do here:
Visit the Old City
Must Do: Go and see the Hieroglyphics
Mud volcanoes
See "The Flame"
Zoroastrian Temple
New football (soccer) stadium
Azerbaijan is located on the western shores of the Caspian sea (which is actually a large lake). 10 million people live here, 2 million of which are located in the capital city of Baku. It has been the center of many conflicts over the past 2,000 years, and has been important to the growth of Islamic culture. It became one of the Soviet republics in the 1920s, and declared its independence from the USSR in 1991.
Located in the heart of ancient cultures, Azerbaijan has been fought over and conquered on numerous occasions, including by Alexander the Great, the Romans, Genghis Khan, Russia and the USSR, just to name a few.
Azerbaijan = land of fire; Baku = city of wind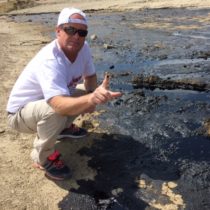 In 1500 BC the Zoroastrian religion was dominant in Azerbaijan. In the 7th century Muslim Arabs invaded Azerbaijan and introduced Islam to the Caucasus.
Since the 1850s, the oil industry has been the key industry in Azerbaijan. Alfred Nobel was one of the Azerbaijan oil magnates and used proceeds from his oil wealth to fund his esteemed prizes.
After the collapse of the Soviet Union, Azerbaijan declared its independence and has spared no expense to modernize the country.
Baku's city streets are reminiscent of the finest cities in Europe, with wide thoroughfares, gardens, and statues. On swanky "Oil Workers' Avenue" there are only the finest western shops including Bulgari, Tiffany, Dior etc.
Upscale western hotel chains include The Four Seasons (with a prime location downtown near the Old City), The Fairmont (simply amazing), and a new Trump Towers, which opened in 2016. I chose to stay ('16) in the middle of the Old City in The Sultan Inn, which offered huge and modern rooms, and fantastic service.