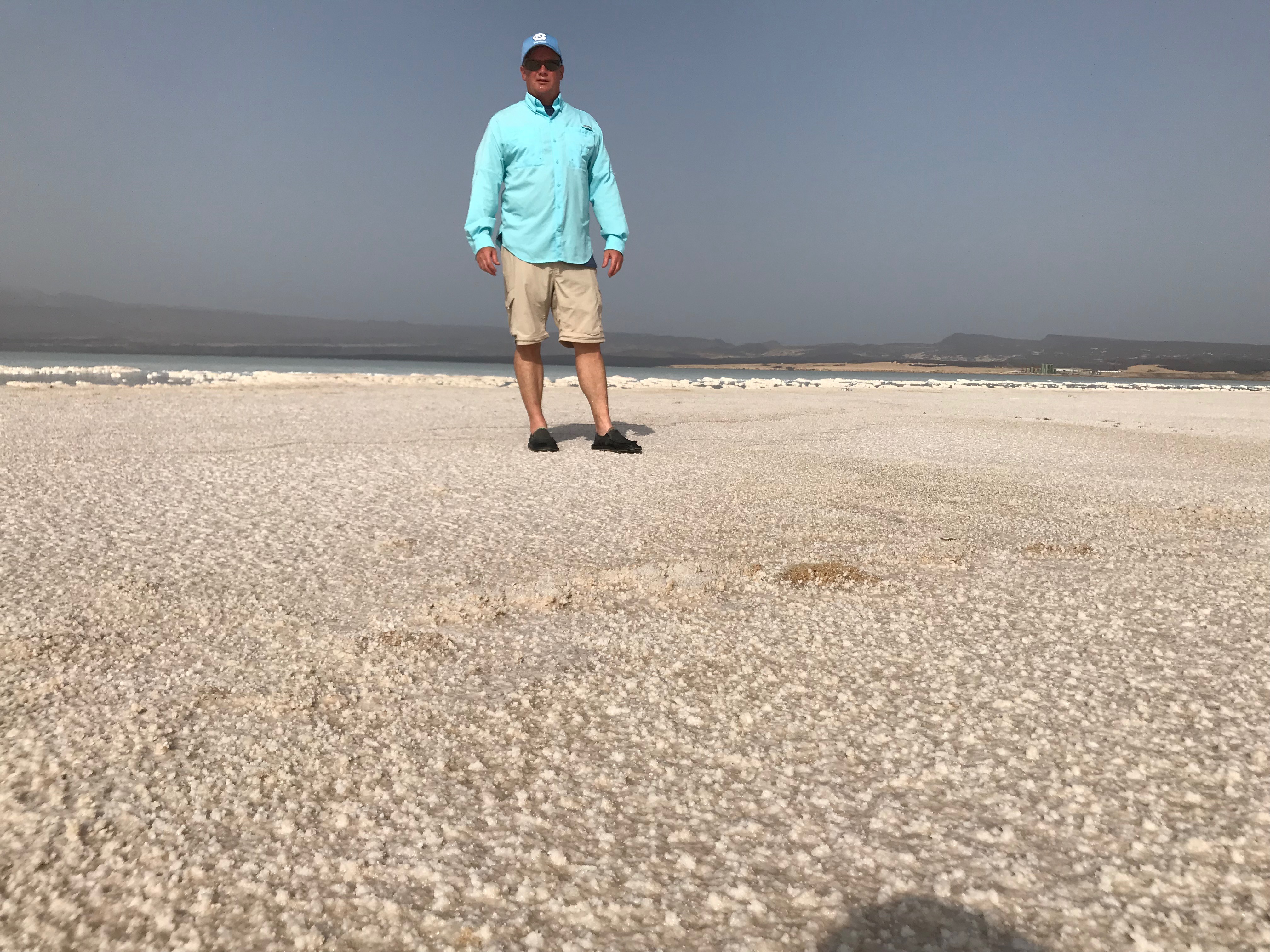 Jim's Perspectives:
Djibouti, uninterestingly, translated means "the pot" … and this is one of those countries that is mostly unremarkable. It is a molten waste land: miles and miles and miles of nothing but black volcanic rock, and an occasional sprinkling of acacia trees and wandering camels to break the monotony.
Djibouti City, the capital, is home to a large US military base, visible from the airport. You can see a large imposing US flag flying over the base. There are also French, German and Spanish troops here, and the Chinese have just built a new naval base and port here.
Visited the famous Lake Assal in 2018, the lowest point in all of Africa, and the third lowest in the world. It was 45 degrees C (115F) … and humid! It was an interesting place to visit, as were the tetonic plates near the lake. Apparently, this area is the beginning of Africa's Rift Valley.  Also visited the shore line of the Red Sea.
This is a sleepy country, with significant geographical importance. With no oil or gas reserves, its economy is dependent on foreign occupants, each wanting access to the vital shipping lanes in the region.
I stayed at the Kempenski Hotel, which was fabulous.  Beautiful room, oceanfront location and excellent service.