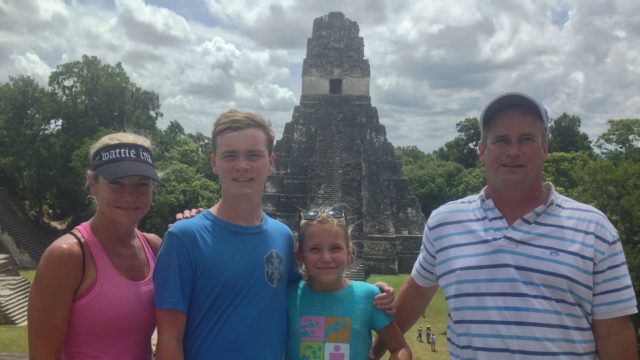 Country Information:
Tropical Guatemala, a small country about the size of Ohio! The capital of Guatemala is Guatemala City. Guatemala gained independence in 1821 and has roughly 16 million people—the most populated country in all of Central America! The official language is Spanish, but there are 23 Amerindian languages also widely spoken. Guatemalans practice a variety of religions including Catholicism, protestant Christianity, as well as indigenous Mayan beliefs.
Major exports from the country include sugar, coffee, petroleum, fruits, vegetables, cardamom, and manufacturing goods. Major imports into the country include fuels, construction materials, grains, fertilizers, as well as mineral, chemical and plastic products.
Jim's Perspectives:
Tikal, about 50 miles northwest of the border with Belize, is located deep in Guatemala's rainforest, was created in 1966 and was the first protected area in Guatemala. At its peak some 1,500 years ago, Tikal was home to an estimated 100,000 Maya. By 600 AD it had a sports stadium, a school and a hospital. It also had a library packed with thousands of books.
Family and I flew into Guatemala from Belize, to visit some the Mayan Ruins. The country is rich in both Spanish and native Mayan culture. Travelers cannot visit without seeing the Mayan Ruins! In 1926, the ruins of the Mayan city El Mirador were re-discovered; today, it can be accessed by a grueling five day hike through the jungle.