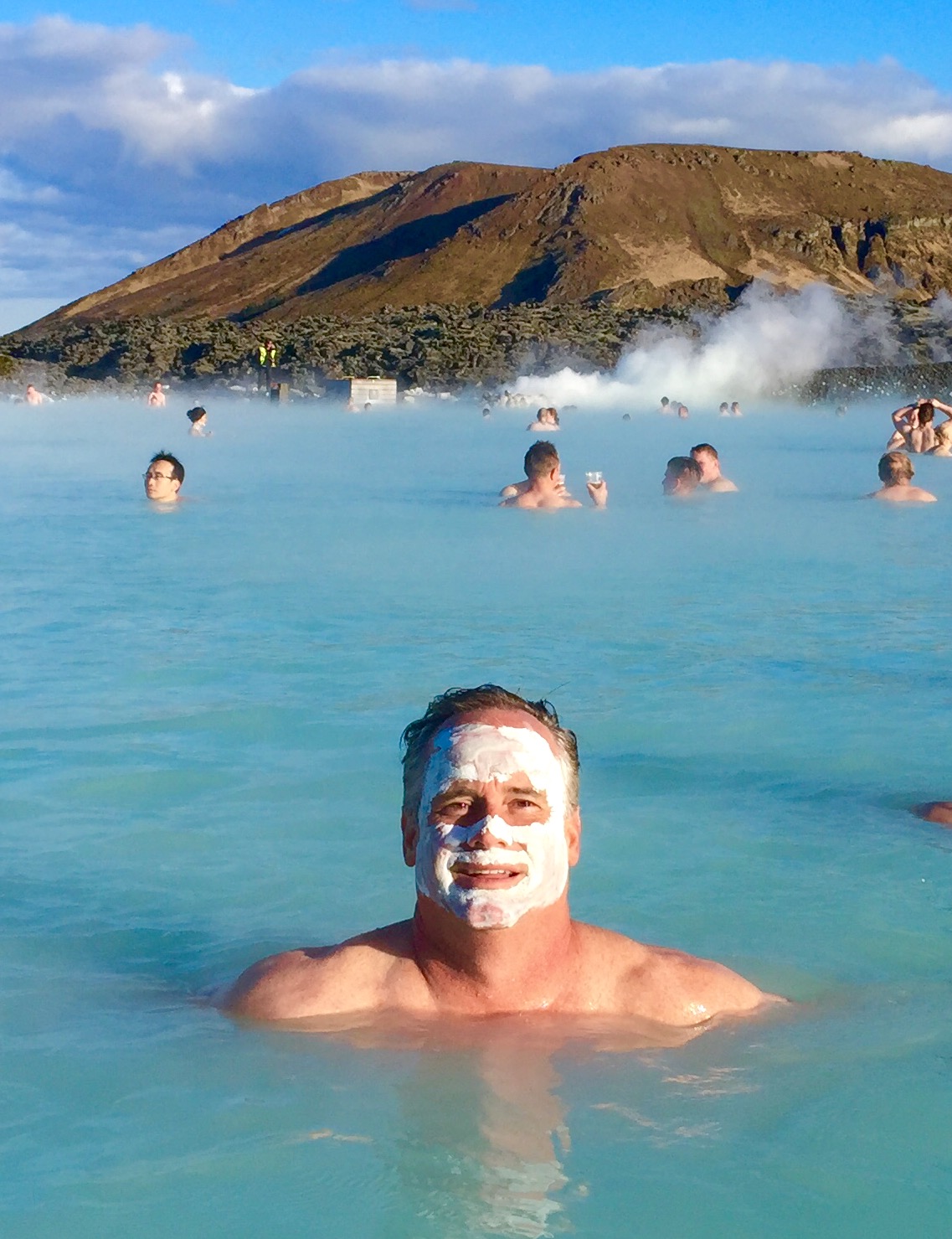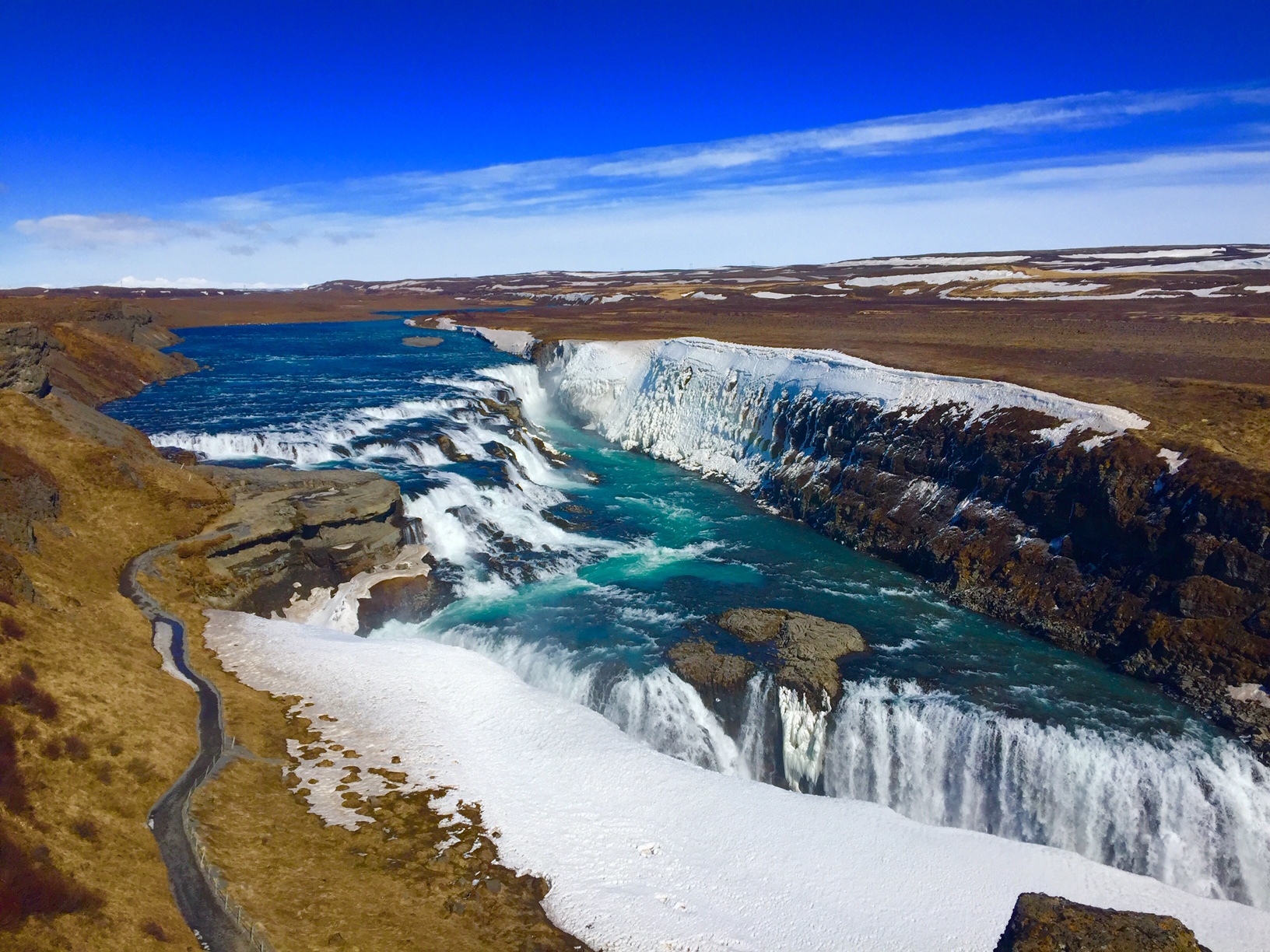 Country Information:
The capital of Iceland is Reykjavik, a beautiful city with rooftops in various vibrant colors. About 350,000 people live here and the main language is Icelandic, a North Germanic language that comes from Old Norse. English is also widely spoken and understood as well. About eighty percent of Icelanders are part of the Lutheran State Church. The time zone is 4 hours ahead of EST.
Jim's Perspectives:
The highlight of any trip to Iceland happens right after you land at the airport and are heading toward Reykjavik: visiting the Blue Lagoon spa and enjoying the geothermal hot spring surrounded by a beautiful lava rock landscape. Rub some of that good mud on your face for good luck! Don't have a swimsuit or towel? No worries, they have everything there that you'll need!
What to do while you're there? Go on the Golden Circle, a tour that takes you to the Þinvellir (Thingvellir) National Park, the Gullfoss waterfall, and a geothermal area in Haukadalur with two geysers, Geysir and Strokkur. Strokkur is currently active and erupts frequently, giving visitors a chance to see eruptions up to 98 feet (30m) high!  
Also went diving in a glacial lake … and actually some very small fish live this lake!
Travelers heading down South have to stop at Seljalandsfoss waterfall. It is completely free to visit and travelers can actually walk behind the falls and view them from the inside.
You cannot see Iceland without going up to see the Northern Lights, which can be easily done by car or by booking a bus tour that leaves from Reykjavik.