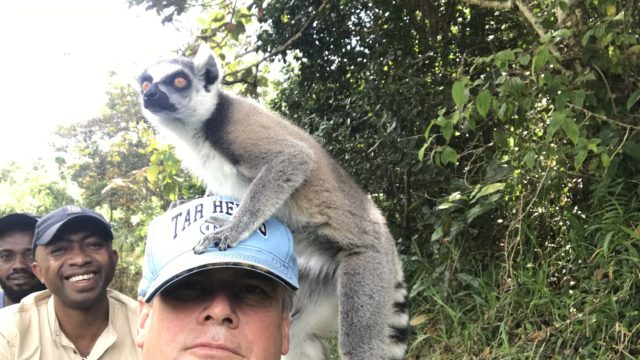 Jim's Perspectives:
I absolutely loved my time in Madagascar in 2019. This is definitely one of my favorite places in all of Africa and a place where I would joyfully return. The Malagasy people couldn't have been more kind or hospitable and welcoming. Antananarivo or "Tana" as it's called is a wonderfully vibrant capital city, with hundreds of thousands of small, micro-businesses lining the streets. While Tana has a reputation for lots of pickpocketing, don't buy the hype and just be vigilant as in any other city.
Madagascar is the world's fourth largest island and it is 1000 miles long and 300 miles wide. It has an amazing variety of ecosystems, including rain forest, deserts, coastal plains, and amazing beaches in the north (Nosy Be). There are 18 main tribes here. 23% of people work for large companies in transport, manufacturing, mining etc. and 77% work for themselves.
Best things to do around Tana:
1) Explore at night. I had the opportunity to go to the Is'art Galerie to listen to a national artist play at this cool, hip venue. 
2) Eat a slice of pizza at their only franchise.
3) Visit the eco-park to see some of Madagascar's unique animals, including the world's largest and smallest chameleons
4) Do not miss seeing the lemurs at Lemur Island at the National Park three hours outside of Tana!
It would be ideal to stay at the beautiful Vakona Forest Lodge, which is simply spectacular, and you can take a 10 minute stroll down a path to take a canoe to Lemur Island.
In Tana, by far and away, the best hotel is The Carlton. The rooms and facilities are first class and the service are superb. Be sure to spend a few minutes listening to the talented pianist in the lobby, who has been playing there for decades. Overall, I loved this place and would cherish coming back with the family and visiting Nosy Be and perhaps diving in the south of Madagascar!