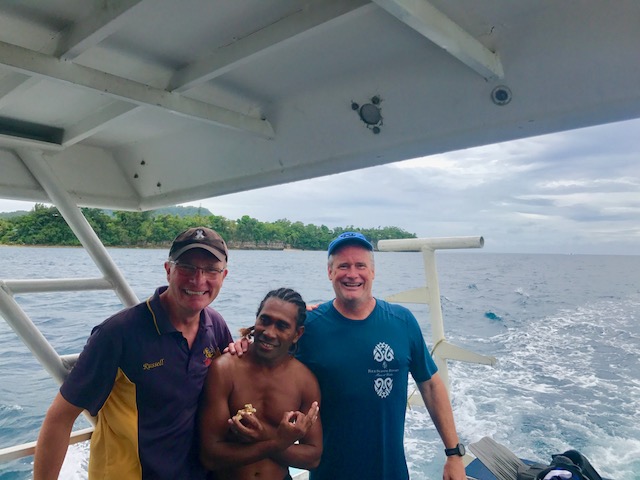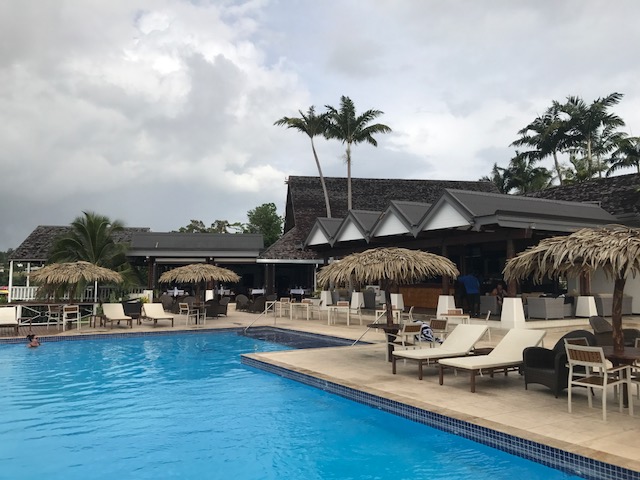 Not my favorite destination in the Pacific, although I likely might've felt otherwise had the weather cooperated and I had been able to get to the rim of the famed Tanna Volcano, on which you can feel it rumbling with molten lava spitting from its cone. While it literally rained from arrival to departure (2017), I made the most of my time here by scuba diving and walking the city streets.
Vanuatu's scuba sites are unremarkable, with just 7-8 dive stops in the sound. The corals, fish and visibility were sparse, but Big Blue Dive shop made the best of what they have, and the staff couldn't have been more accommodating.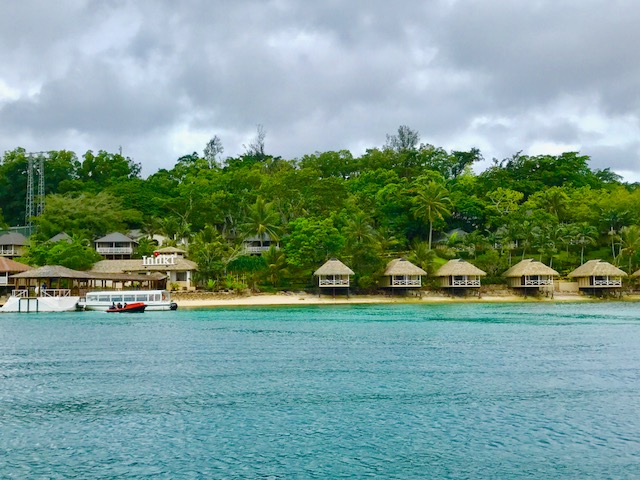 Port Vila resembles most cruise ship port cities, complete with tacky perfume, jewelry and souvenir shops. The fruit and veggie market (see pic) was fun to browse through, as was wandering the local supermarket. The highlight was eating the local catch at an eatery overlooking the water.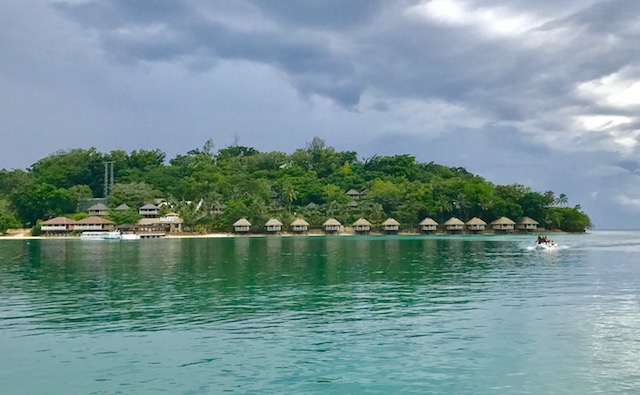 The Iririki Resort looks better on the web than it does in person. Although the waterfront rooms were nice, the overall level of service needs upgrading. The casino staff were the laziest I've encountered, and the rest of the resort's employees were mostly the same, with one bright exception: Lili, who is the heart-and-soul of the place. Without her the place would be moribund. Where to stay in Vanuatu? Havannah Vanuatu.