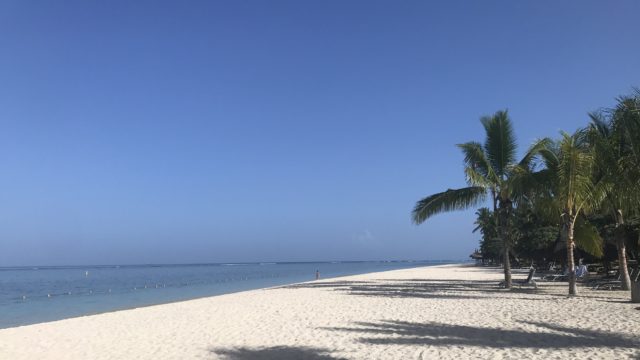 Jim's Perspectives:
This is a cool island, one that's much more Asian than African and if you spend a measurable amount of time in Africa, you'll notice it from the moment you land at its swanky view airport. Most everything is neat and clean in this tiny gem of an island (it is 40 miles long and 20 miles wide). And, unlike most of Africa and Madagascar, there is no dire poverty here. Its citizens speak French, Creole and write in English.
This is a country that has been reliant for centuries on sugarcane production but has transitioned to a textile-based (cashmere) and tourism reliant economy. Most Mauritians are employed in the travel industry, in transportation or tour companies or at one of the islands many hotels. Most tourists come from South Africa and from Europe. Very few Americans! There are two distinct seasons here and depending on the time of year and location of the island it can be very hot, cold, or windy!
As of 2019, when I visited, the nicest hotel on the island is the Four Seasons, located at the Anahita, in the island's East Coast. This area is reminiscent of Kiawah Island in SC, an expansive and luxury residential/hotel complex. It's a good idea to check on renting one of the golf villas near the Four Seasons and use the hotels facilities. Port Louis is a large, nondescript capital city other than visiting the "Waterfront" and its touristy shops (Pandora, etc.) and cinema there's nothing for tourists in Port Louis and western Mauritius.
The Flic en Flac beach area in the Southwest is gorgeous. The town offers quaint watering holes, discos and restaurants, all with a low-key BoHo vibe. The best two hotels in this area are the Sugar Beach and the nicest is the "La Pirogue", which offers cool bungalows near the ocean. The beach here is dreamy – a triathlete's paradise!  I didn't like the Hilton which has seen better days.