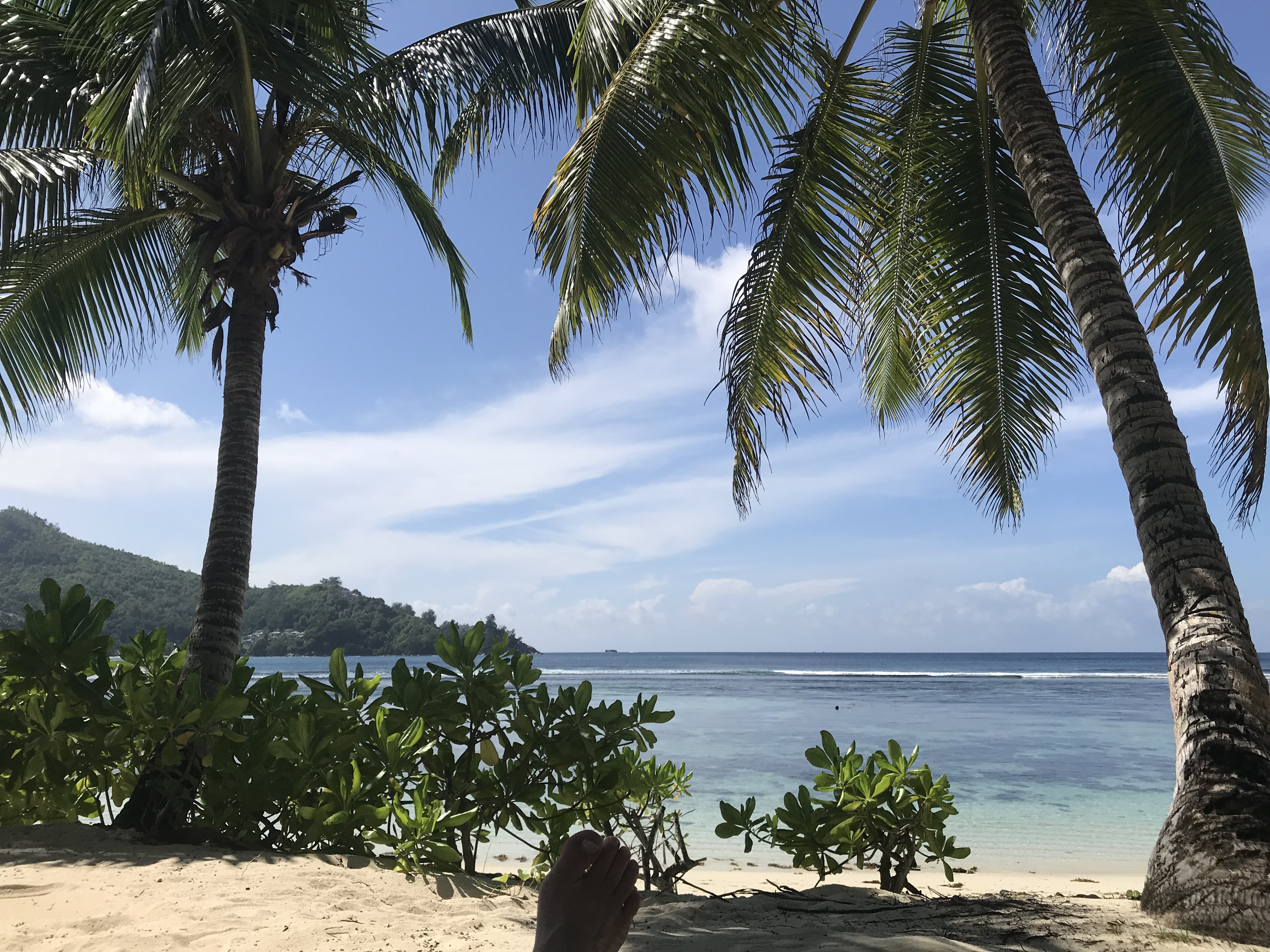 Jim's Perspectives:
I must admit that I was a little disappointed with my initial impressions of the Seychelles. Since I was in high school, I've dreamt of coming here. Why? It was my vision of paradise: beautiful beaches, tropical landscapes, exotic animals, and isolated from civilization. I must admit; the Seychelles is wonderful at marketing itself. Because the reality is not the dream. This is a "working" island and while it has many resorts, the capital of Mahé does not revolve around tourism. Is Mahé charming, like St. John or St. Barth's? Nope. While there a nice ocean-view vista, the beaches on Mahé are decent but, hardly breathtaking.
I took trips to the adjacent islands of Praslin and La Digue. Praslin (pronounced prah-lin) is the second largest populated island, after Mahé. The ferry ride to Praslin was rough and took roughly 1 hour. Ended up at Anse, which was voted the world's third most beautiful beach. It was nice!
La Digue was pretty cool to visit because the preferred mode of transportation was bicycle. Took some pics of an old cemetery, some nice beaches and had a fruit smoothie on the beach at Anse Source d'Argent beach.
I stayed at the Kempinski in Mahé, which was okay and not great, although the beaches were lovely.
Took a tour of the Four Seasons which is by far the best hotel on the island. And probably in the best hotel is The Raffle a five-star oceanfront resort.
Took a tour of one of the national parks to see the Coco de Mer, a huge female and male coconut-ish seeds. The male resembles a human male and the female seed resembles a woman's hips!
If I ever return to the Seychelles, I'd like to go diving there. Of the 115 islands, 73 are coral islands and the fish life are supposed to be superb!