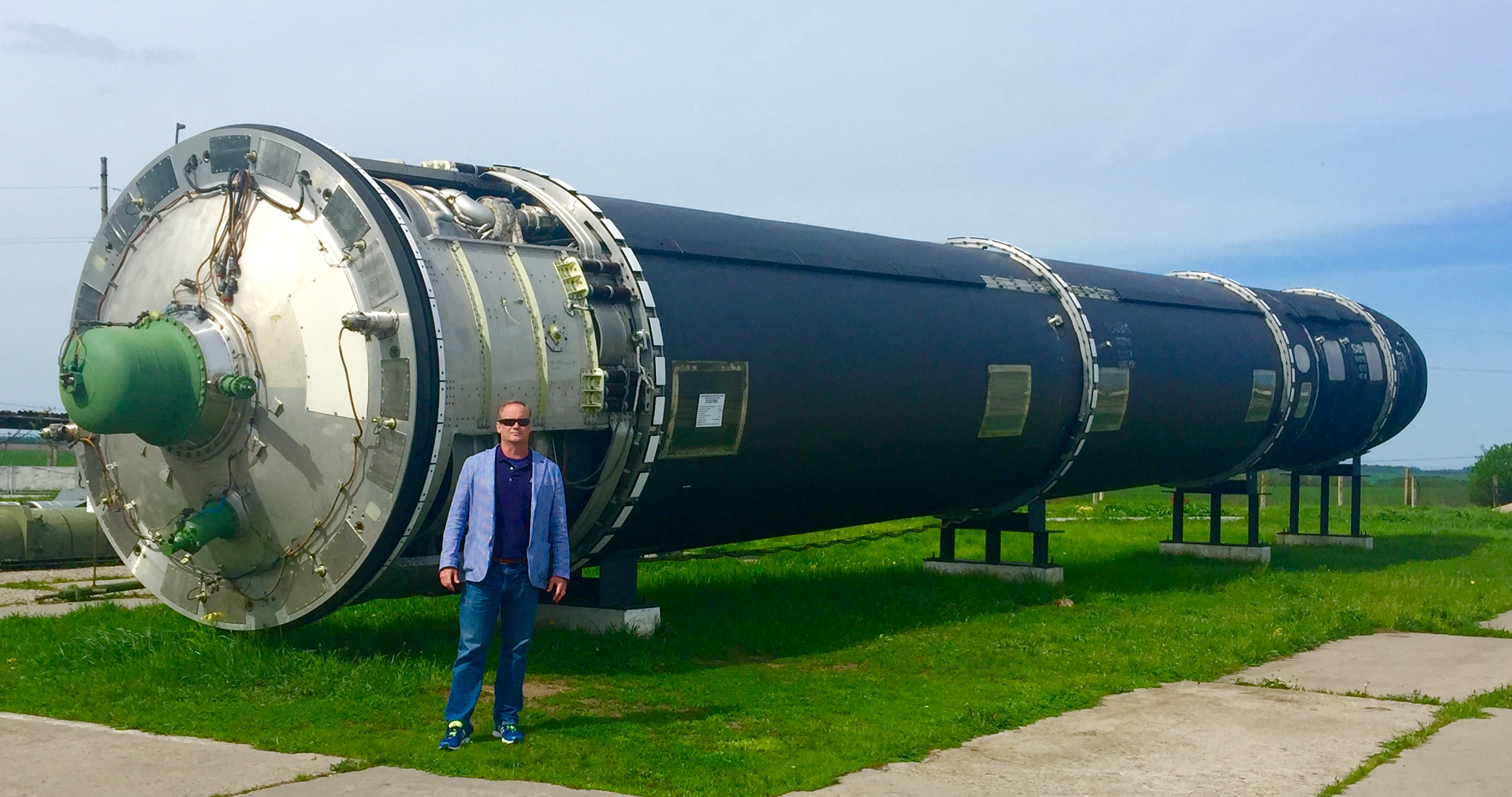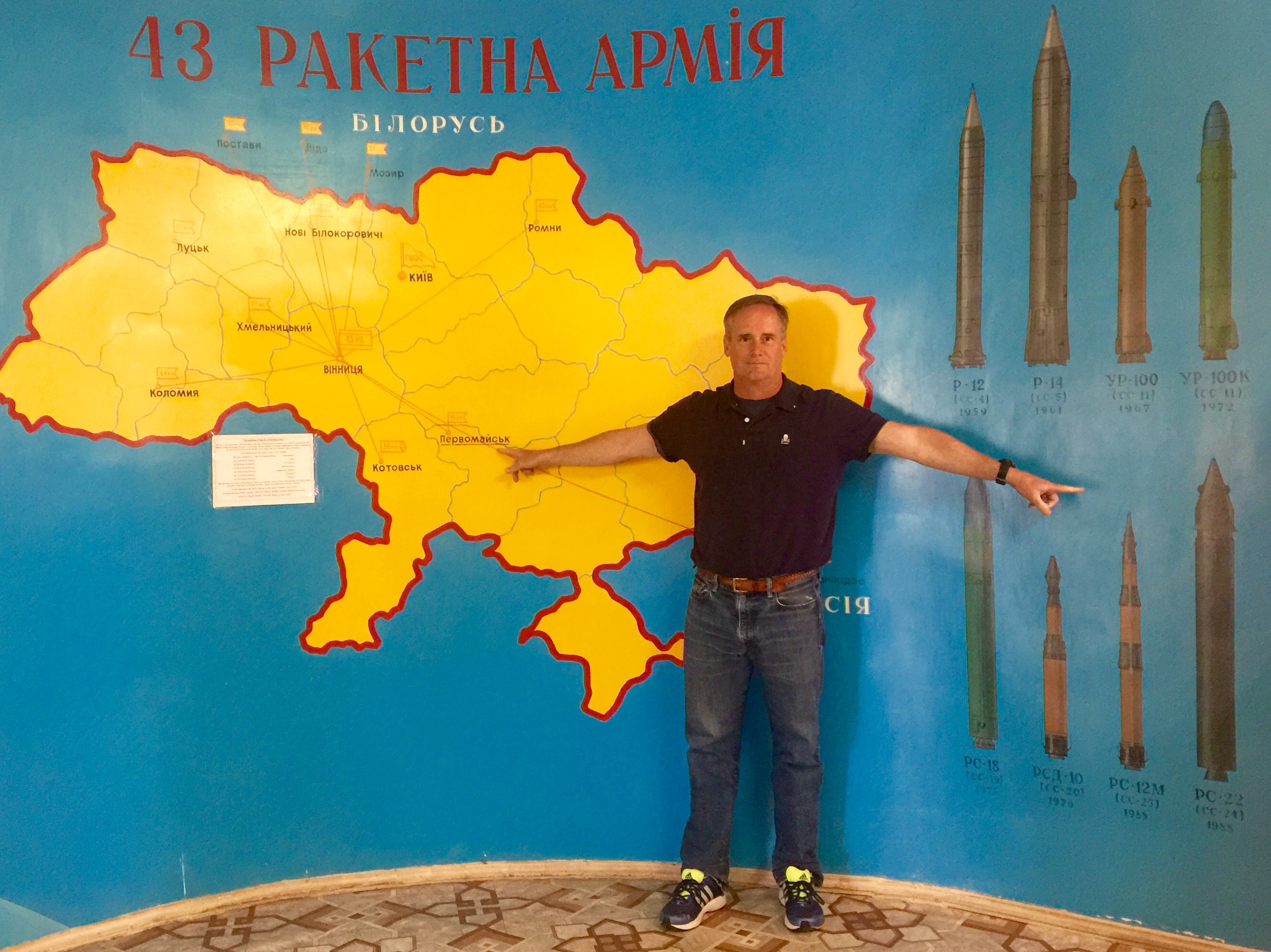 Country Information:
There are roughly 45 million Ukrainians, and the official language is Ukrainian, but Russian is a regional language, meaning more than 10% of the population speaks it. Ukrainians practice Orthodox Christianity.  
Jim's Perspectives:
During my time in Ukraine in 2015, I drove hundreds of miles across the countryside in order to see a Soviet nuclear missile silo, which in the region, had 7-8 ICBMs stationed there. It was an incredible experience, learning all about the types of nuclear warheads the Soviets had. One of the most fascinating things was learning about how the operators managed encrypted commands, to avoid second-guessing when given instructions to "launch". 
In Kiev, I explored downtown, met some interesting people (note the decorative scarf below), and then went to the Opera.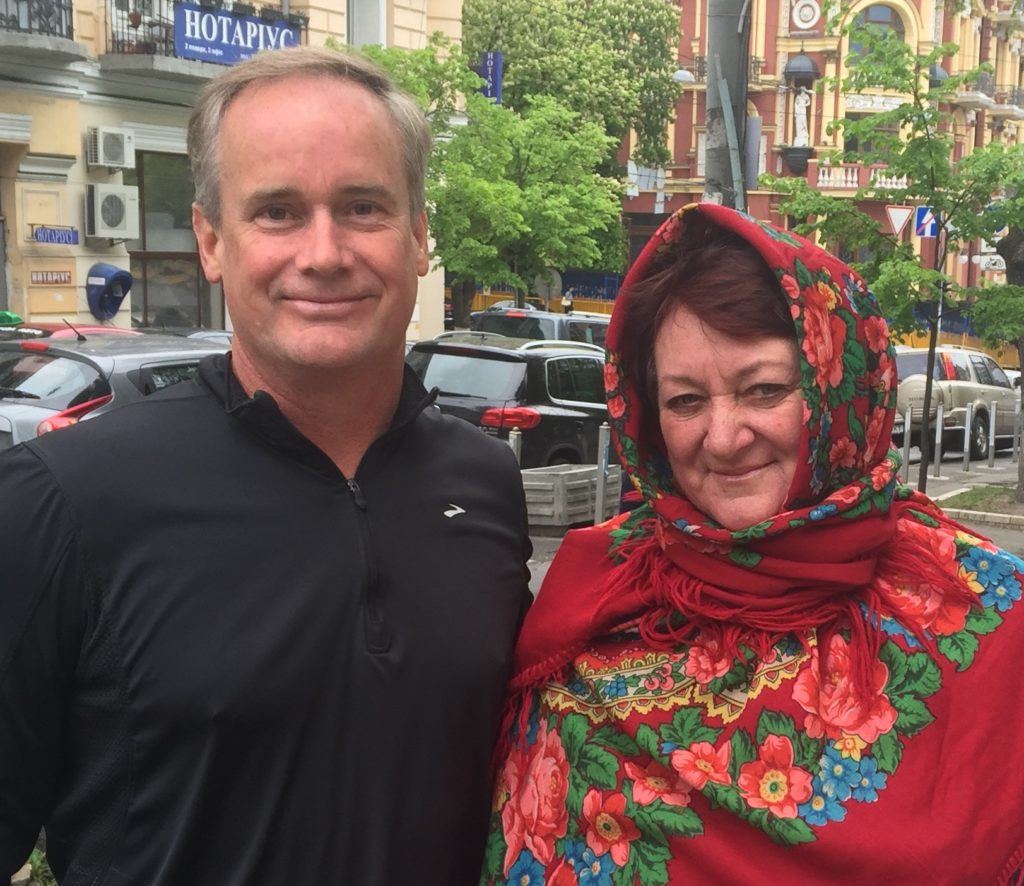 On a city tour I learned some important history and important information about the Ukraine:
Kiev is the mother city of all Eastern Slavic peoples. Kievan Rus, the state from which Ukraine, Russia and Belarus are all descended, was originally established here in the 9th century by Slavicized Scandinavians from Novgorod. Today this modern capital on the Dnipro River is a city of three million, encompassing countless surviving architectural and artistic treasures. From November to December 2004, Kiev was the focal point of Ukraine's "Orange Revolution," in which citizens demonstrated, committed acts of civil disobedience and called strikes to force a second run-off election.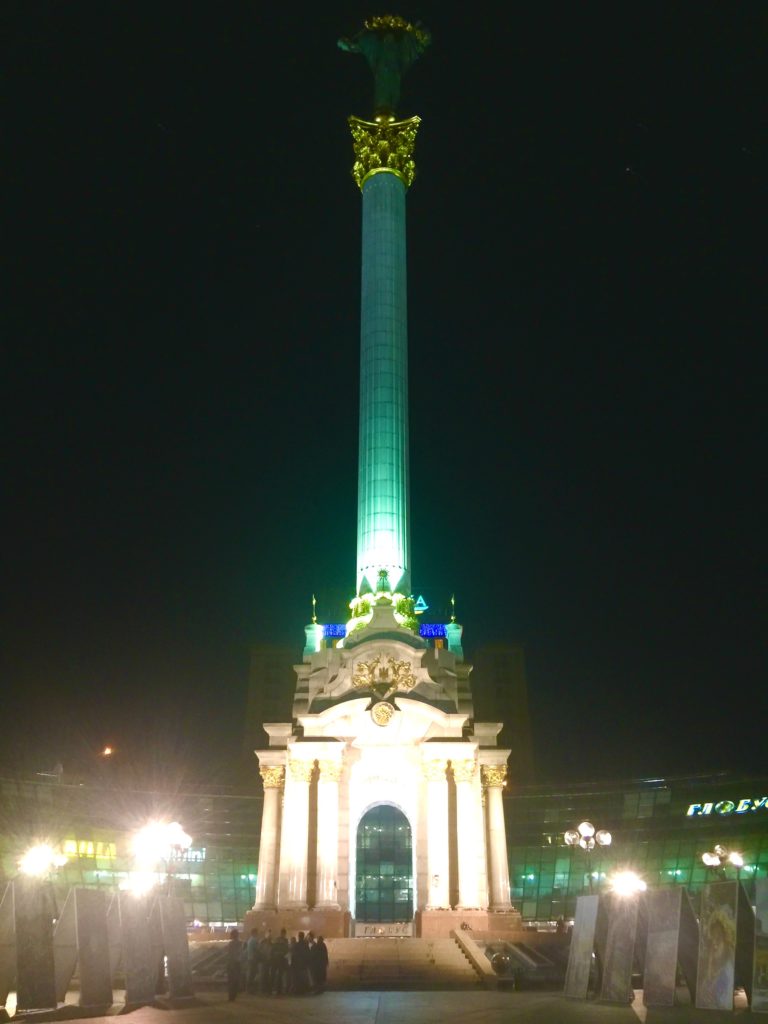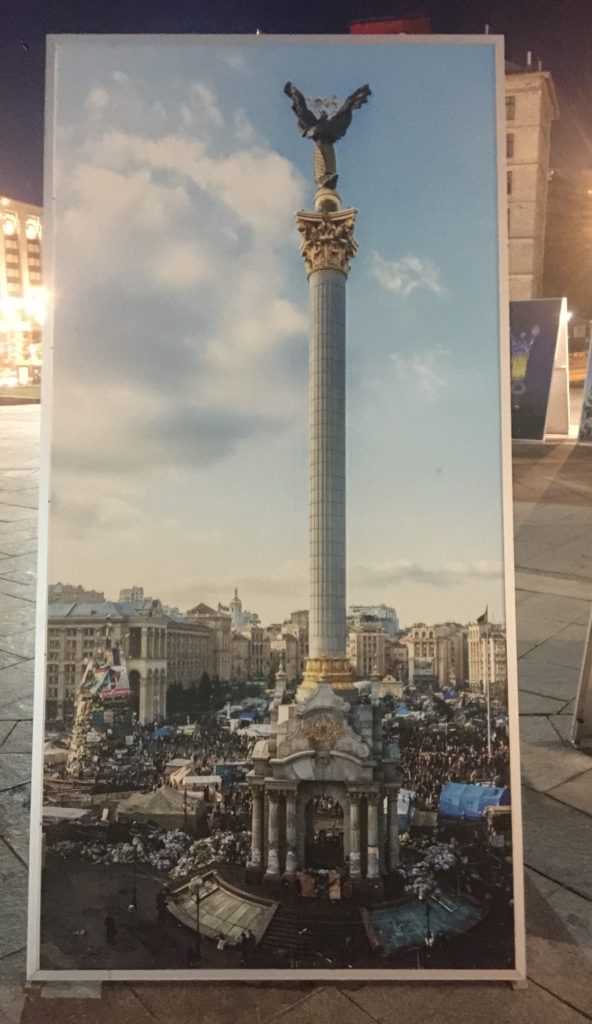 Visited St. Sophia's Cathedral, Andreevsky Street, the Golden Gates and the Friendship Arch. The St. Sophia Cathedral and Monastery complex houses Sofiysky Sobor, the city's oldest church,and the site of the first school and library in Kievan Rus. Its location near the Royal Palace and the seat of the metropolitan made St. Sophia's the site for royal ceremonies and the signing of treaties. The rich Byzantine interior is decorated with frescoes and mosaics. Its Orthodox symbology initiated a pattern that was followed by Eastern Slavic churches for 900 years.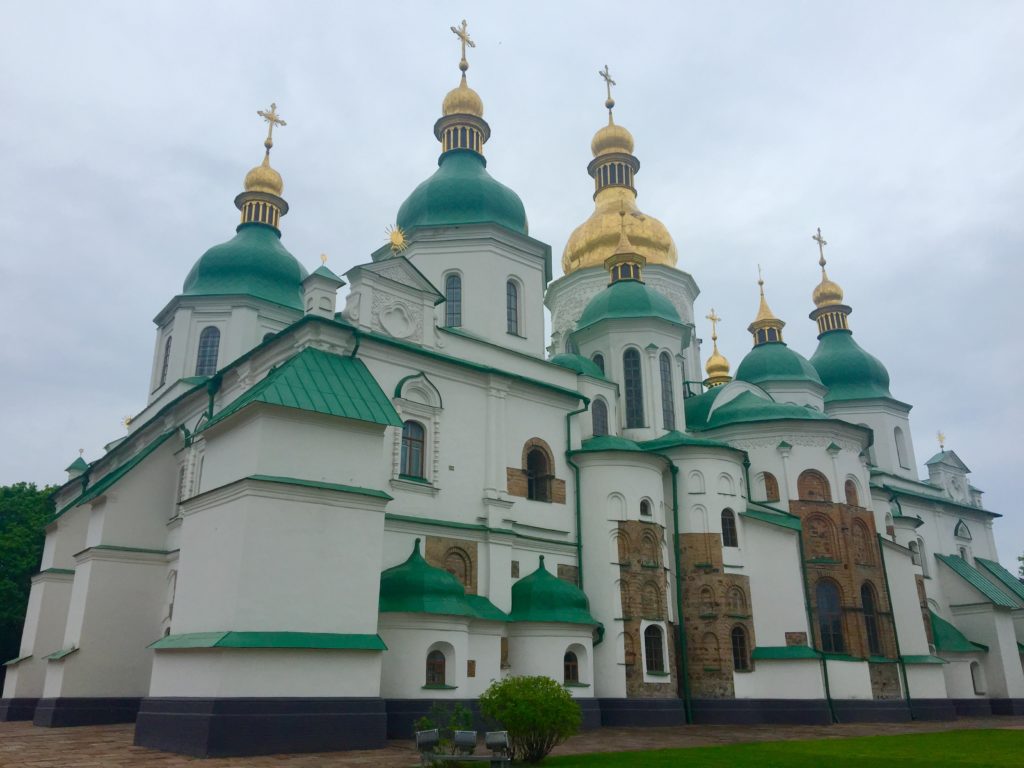 Andreevsky Street is perhaps Kiev's most charming area. Down this winding lane can be found House #13, the Bulgakov House Museum. Mikhail Bulgakov was a 20th century Russian writer best known for his beloved novel, The Master and Margarita – a satirical work censored by the Soviet authorities during his lifetime and only published following his death.
Andreesvsky Street is a wonderful place to stroll and shop – the cobbled main street is filled with galleries, gift shops, restaurants, cafes and artists' co-ops and studios. Sophia Cathedral The UNESCO-listed St. Sophia Cathedral and Monastery complex houses Sofiysky Sobor, the city's oldest church, now a museum. It is the site of the first school and library in Kievan Rus. The church's location near the Royal Palace and the seat of the metropolitan made it the site for royal ceremonies and the signing of treaties. St. Andrew's Church Blue-domed St. Andrew's Church at the top of Andreyevski Street is said to have been founded on the spot where Andrew the Apostle planted a cross and foretold the building of a great Christian city. Designed in the baroque style by Empress Elizabeth's favorite architect, Rastrelli, the 18th century church overlooks the merchants' quarter,