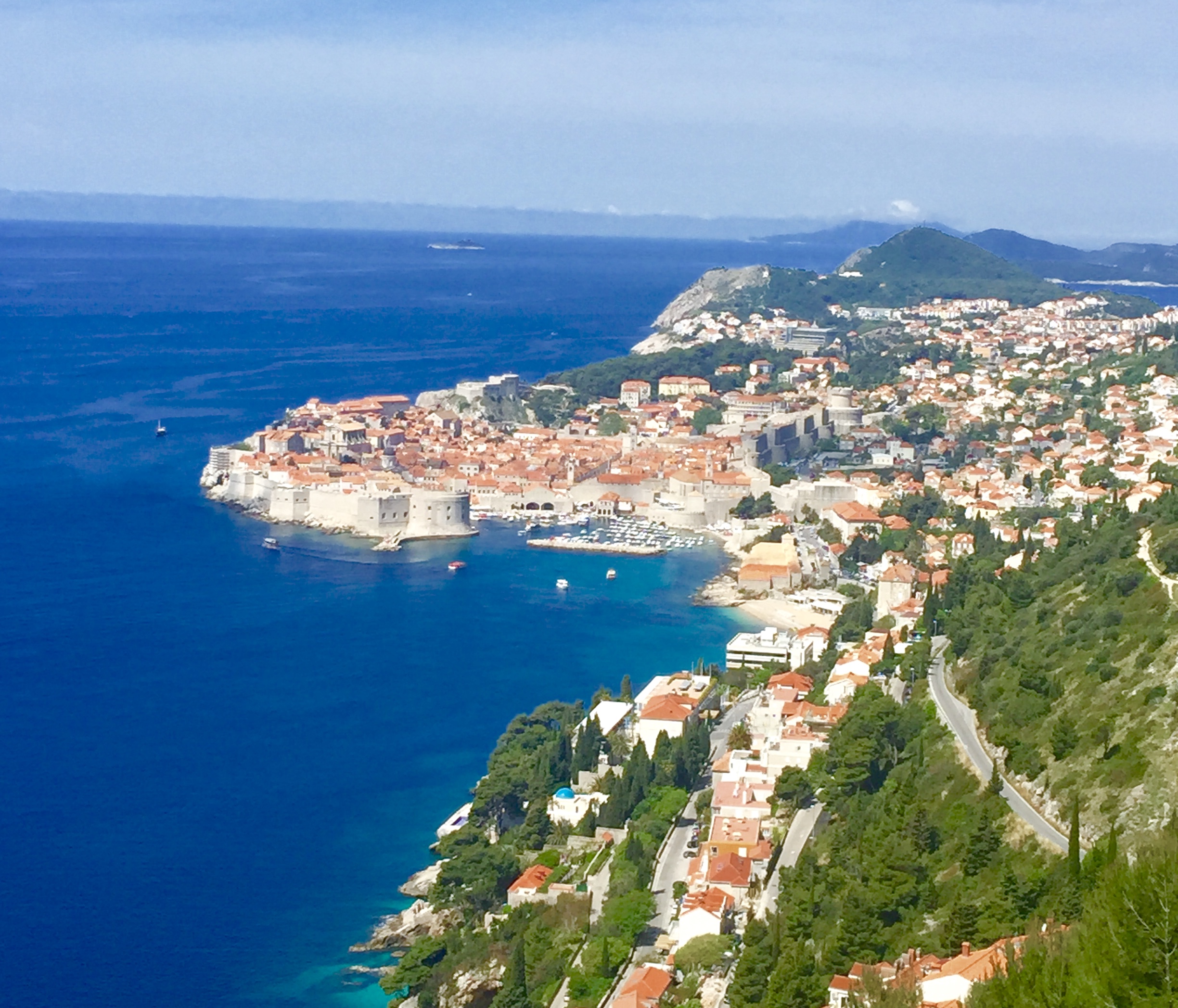 Kutrubes Travel planned an exquisitely complicated tour for me through "eastern" Europe, helping me to make the most of seeing the highlights of these countries in the most meaningful way, without just zipping through.
I started out in Romania, flew to Bulgaria, then drove through Serbia, next to Macedonia, Kosovo, Albania, Montenegro, Croatia, Boznia-Herzegovina, Slovenia, and ending in Venice, Italy.
This is a spectacular country and one of my favorites. When people ask me about some of the top places I have visited, Croatia is on that list – definitely in the top 10! First of all … Dubrovnik is spectacular.
Wait, that picture at the top looks familiar! Yes, Old Town Dubrovnik and its walls provided the setting for King's Landing in the Game of Thrones. These city walls that surround the city and fortress are its most prominent features. Before the 13th century the Old Town was divided into two settlements by a marsh. The situation changed and formed the Dubrovnik Republic until the French occupation between 1806-1808. The walls were constructed between the 14th and 15th centuries.
After Dubrovnik, I was fortunate to be able to drive for hours along the country's coastline … and just WOW! Reminds me a bit of Switzerland's beauty. Every turn along the motorway reveals a picturesque town or stunning coastal vista.
When visiting Croatia, I think it's worthwhile to visit Zagreb for its historic Roman ruins, Diocletian's Place. Also of interest is the museum of Broken Relationships, a quirky museum full of objects retained after the end of relationships. A must is visting the walled coastal city of Dubrovnik. This port city is stunning, full of cobblestone streets and historic architecture.
One fun fact about Croatia is that they have approximately 1246 islands, isles, and inlets!