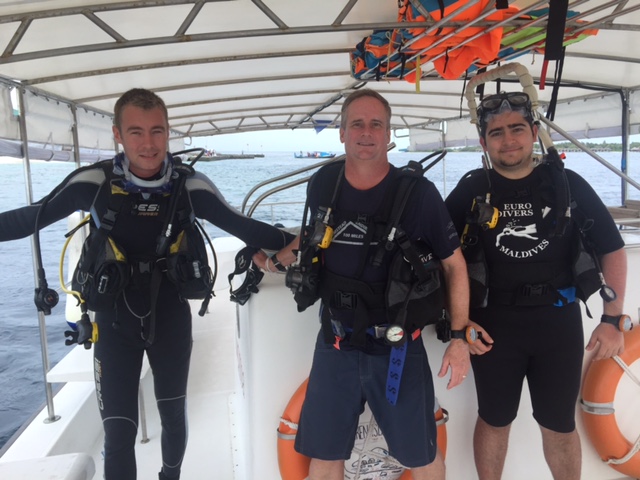 Country Information:
The capital of the Maldives is Male. There are approximately 650,000 people living here. The majority of Maldivians practice Sunni Islam. The official language of Maldives is Dhivehi, but English is also widely spoken. The major export of Maldives is fish.
Jim's Perspectives:
When visiting, one must take advantage of the natural beauty of the Maldives. Hulhamale is an island on the south of the North Male Atoll, and is home to numerous beaches. Also don't miss out on the National Museum, home to artifacts from the pre-Islamic period.
Did you know that the Maldives is the first country in the world to hold an underwater cabinet meeting? In October of 2009, President Mohamed Nasheed and 13 government officials' scuba dived into desks sunken at the bottom of the ocean to hold a meeting on the effect climate change has on rising Maldivian sea levels.
Oh my, is the Maldives beautiful!  I loved my bench adjacent to the seafood restaurant, and diving in the pristine waters below (2 dives). Loved my room. I want to stay at a more remote resort next time, far away from the airport and somewhere where the snorkeling is as awesome at the resort. Loved visiting here in '15—definitely will return!